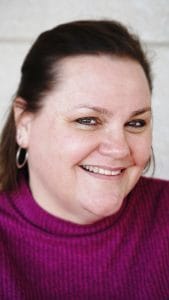 HEATHER WENDELL, PT
Physical Therapist
Transitional Work Developer
Ms. Wendell currently serves as President and Physical Therapist for Onsite Therapy Resources, LLC which she established in July 2009.  She provides Onsite Therapy and Transitional Work Services in Central Ohio and the surrounding areas.  She also performs Functional Capacity Evaluations, Job Analyses and Ergonomics Assessments.  Ms. Wendell works with several local companies on an ongoing weekly basis to provide wellness and preventative services.
Ms. Wendell previously worked for VocWorks as a Regional Therapy Supervisor, Physical Therapist and Accredited Transitional Work Developer for 10 years.
Ms. Wendell has 30 years of orthopedic experience, 28 years of industrial rehabilitation experience (transitional work, functional capacity evaluations, job analyses, ergonomic assessments, on-site therapy, work conditioning, work hardening, and pain management), and 6 years of transitional work development.
Past experience includes serving as coordinator for clinical education and clinical instruction for PT and PTA students, providing nursing CEUs in aquatic therapy, FCEs, dynamic lumbar stabilization and passive modalities.
Ms. Wendell has participated in numerous speaking engagements regarding transitional work, onsite therapy and functional capacity evaluations and has participated in internal training for MCO teams, BWC, and employers in body mechanics and lifting techniques.
Ms. Wendell received a Bachelor of Science from Ohio State University in 1992 and has been an Accredited Transitional Work Developer since 2001.